Superior Lawnscapes is a full maintenance lawn care service proudly serving Arlington, Pantego, Dalworthington Gardens, and Kennedale.
LAWN MOWING SERVICE – BUSH TRIMMING – FERTILIZATION – WEED CONTROL – LEAF REMOVAL – LAWN CARE
As the leading company for lawn care in Arlington, TX, Superior Lawnscapes works endlessly to help residential and commercial customers in all their lawn care needs. Every Arlington, TX contractor who works for us knows that maintaining an outdoor area doesn't just improve your life. It increases the significance to your living or work space.
Property owners who want lawn service in Arlington, TX consider hiring us more than ever. Arlington lawn care can keep your garden and yard looking its best at all times. Having your grass cut or your hedges and shrubs trimmed on a regular basis can bring the visual appeal as well as safety to your residence or business.   
When you allow us to provide you with lawn service, we can assist you with not only making your home and business more comfortable, but help you with maintaining the value of your property. Moreover, we offer our Arlington lawn service at reasonable prices, ensuring that you will not find a better lawn care business in the Arlington, TX area than us.
Our lawn care provider provides professionally lawn care services. With years in the industry, we know that keeping the yard of your home or business healthy is an important factor. If you are unsure of what your yard needs, we will decide what lawn services will be most effective for your property, as well which type is best for you. 
We are dedicated to giving you quick, friendly, and excellent lawn maintenance. We possess a vast selection of topnotch lawn care tools and equipment to guarantee you will get the level of workmanship you deserve. Our experienced lawn crew maintains yards of all sizes and types. Our Arlington, TX lawn service business knows that you need lawn care that can withstand the many changes in the Texas weather that each yard in the area has to endure every season. If it is time to get your outdoor space looking neat and clean, come to us!
True lawn care requires a one-of-a-kind relationship between you and your Arlington lawn service contractor. We customized a lawn maintenance experience exclusively altered for your distinctive requests and surpass your expectancies. We guarantee that your yard will be everything you wanted and more. Our Arlington, TX lawn care contractors have a huge list of truly customized yards and truly satisfied customers. You can be content seeing your lawn service requests are executed perfectly.
With lawn care projects throughout the Arlington, TX area, we demonstrate our devotion to honesty, safety, and customer satisfaction. We are transforming the way lawns are maintained. You will find us different than other Arlington, TX lawn service providers. Our difference is rooted in our core purpose, which is we work to improve the way you look. This means a relentless dedication to lead the way in lawn care.
 At Superior Lawnscapes we offer 2 packages to best suit your needs:  Full-Maintenance Lawn Care and Weekly Mowing Service.
FULL-MAINTENANCE:
Keep your property looking great year-round with our full-maintenance lawn care package.  Full-maintenance includes weekly mowing service, periodic bush trimming, fall leaf cleanups, and fertilization and weed control services.  With this package all services for the year are added up and divided into 12 equal monthly payments.
WEEKLY MOWING SERVICE:
Have your lawn professionally maintained on a weekly basis with our weekly mowing service.  Weekly service consists of weekly lawn mowing, trimming and edging around obstacles in the lawn, and blowing the area clean of debris.  Additional services are available to weekly customers upon request.  See below for a list of available services.
In order to ensure that we are able to best serve our recurring customers, we only provide bush trimming, leaf removal, and fertilization and weed control services as an additional service to our Weekly Mowing Service customers and as part of our Full-Maintenance package.  As a result, we do not offer these services as a stand-alone or one-time service at this time.  Additionally, we no longer offer one-time cuts or biweekly mowing service.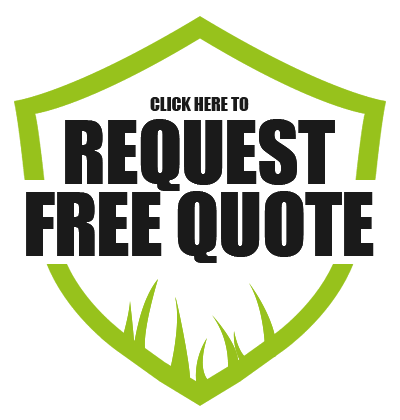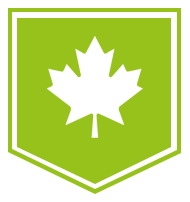 LEAF REMOVAL
When the temperature begins to fall, the leaves aren't far behind.  We cleanup and remove leaves from all areas of the lawn, flower beds, walk ways and drives, etc.  Leaf removal generally begins in the fall as regular lawn mowing service is winding up for the season. We would be honored to be your leaf removal specialists.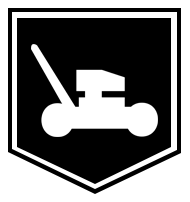 LAWN MOWING SERVICE
At each lawn mowing service visit we mow all areas of the lawn in an attractive pattern.  We trim around all edges, fencing, walks and drives, and obstacles such as trees and telephone poles.  After mowing and trimming, we blow all paved areas free of clippings for a fresh, clean look.  With each lawn mowing service we mulch rather than discharge grass out of the side.  Mulching cuts the grass into smaller clippings which not only is more attractive, but also adds nutrients back into the soil.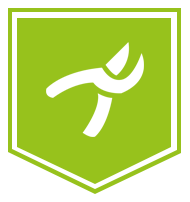 BUSH TRIMMING
To complement your beautifully maintained lawn, our bush trimming service will keep your bushes and hedges looking great.  Our technicians are trained to properly trim bushes common to the area.  Consistent bush trimming goes hand in hand with regular mowing for a fresh, tailored appearance to a landscape.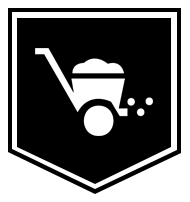 FERTILIZATION / WEED CONTROL
Our fertilization and weed control service consists of fertilization, post emergent applications to control existing weeds in the lawn, and pre emergent applications to control weeds before they appear.  Texas Department of Agriculture licensed. We are your fertilization specialists!
"I am very happy with the level of service Superior Lawnscapes provided me. I would highly recommend them. thank you."
-S. JAMES
"I had these guys come do my front and back lawn, and they did a great job. I wouldn't hesitate to use their services again, thanks guys! :)"
-C. Cevis
"I have been a customer of Superior Lawnscapes for over 3 years and Broc and his crew do a fantastic job. Superior Lawnscapes gives you QUALITY work at a reasonable rate... I love their service!"
-A. Moreno